Since the outbreak of the epidemic, Hang Po has taken several large-scale disinfection measures, employing a professional cleaning company to disinfect the interior and exterior of the coaches with Nano-Photocatalyst Technology. In addition to spraying all coaches regularly, Hang Po's bus captains also wipe the interior of the coaches with disinfectant during the resting time after passenger drop-off to ensure that the next round of passengers can ride in a clean environment.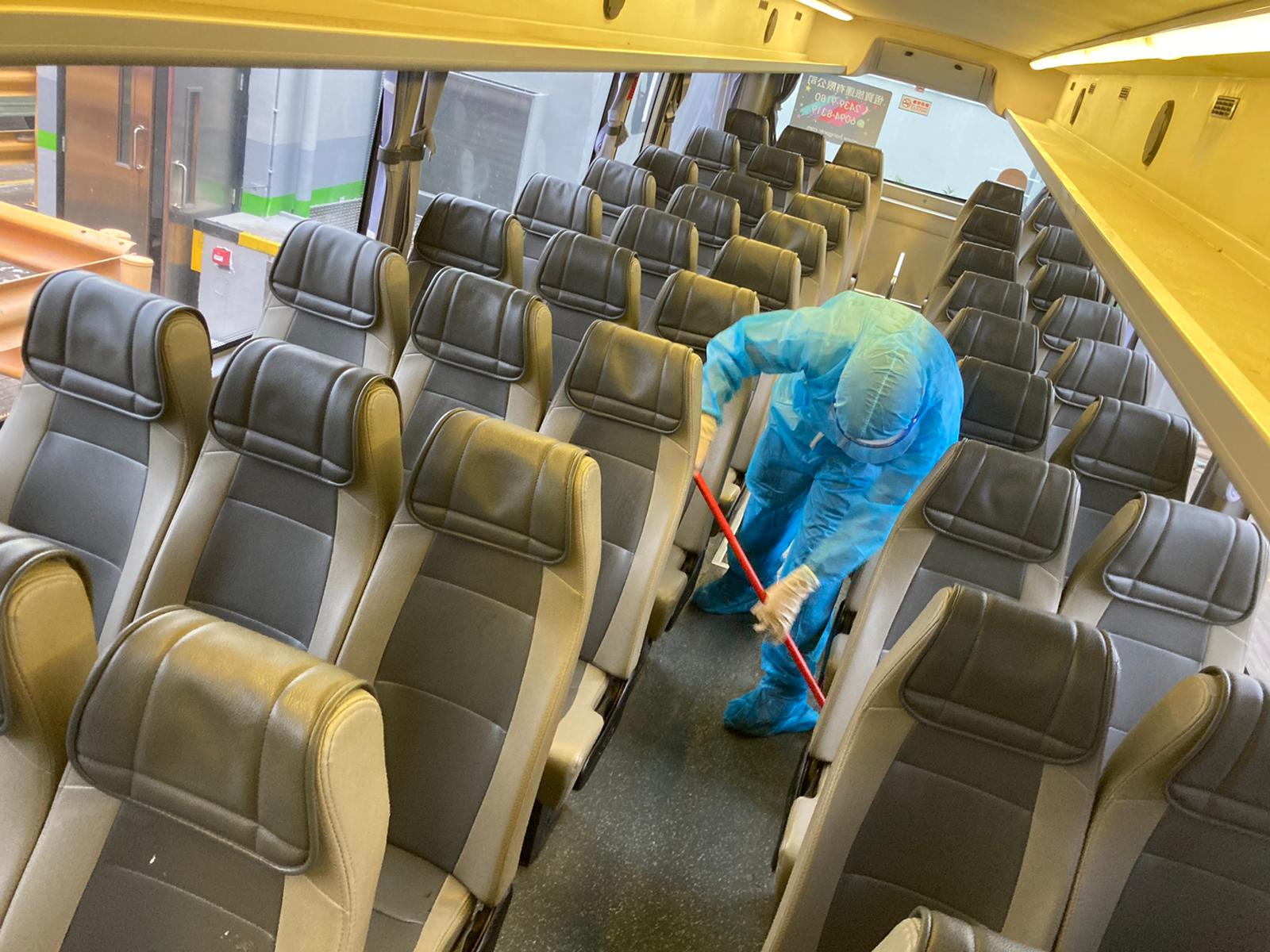 Hang Po understands that during the epidemic, passengers are most concerned about the hygiene condition of the coaches, and also understands that coaches are like public buses, as they have to come into contact with different passengers every day, it is inevitable that customers will be worried. To protect the health of our passengers, we will provide disinfectant and cleaning products to each coach for daily disinfection.
After completing an order, the bus captain will use the time between the order and the order to wipe the interior of the bus, such as handrails, windows, seats, etc., with disinfectant to eliminate the bacteria and viruses attached to the objects and reduce the risk of spreading the New Coronavirus.
During the epidemic period, in order to maintain a hygienic environment, not only do we need the help of bus captains to help disinfect the cabins, we also need the cooperation of passengers to maintain hygiene and self-discipline, such as wearing masks throughout the journey and not removing masks to eat and drink on board, so as to protect ourselves and at the same time care for the environment of the cabins.
If you would like to enquire about coach rental, please contact us through the following channels.
Fleet Photos | Wedding Car Service | Private coach rental
WhatsApp
Tel: 2439 9180
Fax: 2439 4323
Click here to download the booking form
Click here to read the Frequently Asked Questions