The wedding day itinerary can be very rich, from the beginning of the traditional ceremony in the morning to the afternoon, the couple and friends are rushing to travel. They may need to carry some ceremony supplies, and even some props for photo shooting. So rent a small coach for transportation, it is more convenient and can be used for temporary storage for wedding ceremony supplies, not afraid of changing locations to get rid of supplies.
How urgent is the trip on the big day? From the morning, they have to follow the auspicious schedule, just one morning will need to go back and forth to a number of places, involving a lot of ritual supplies in the middle. To make the trip smoother, the couple can use different travel bags in advance to fill with the items needed by the ceremony, and then take out the bags needed when they arrive and leave the rest in the car without fear of losing them.
After completing the traditional ceremony in the morning, we will start to handle the wedding banquet decoration and wedding photo shooting at noon. Some couples will request to drive to another location to take wedding photos, with the coach, there is no need to worry about the storage of supplies. Everyone can be more comfortable on the big day.
If the wedding venue is far away, you can choose to rent a 65-seaters coach to pick up the guests, it is much easy for relatives and friends to visit the wedding venue. In addition to renting a coach, you can also rent a float, we provide different colors for you to choose from. The end of the year is the peak wedding season, so it is important to book the float early.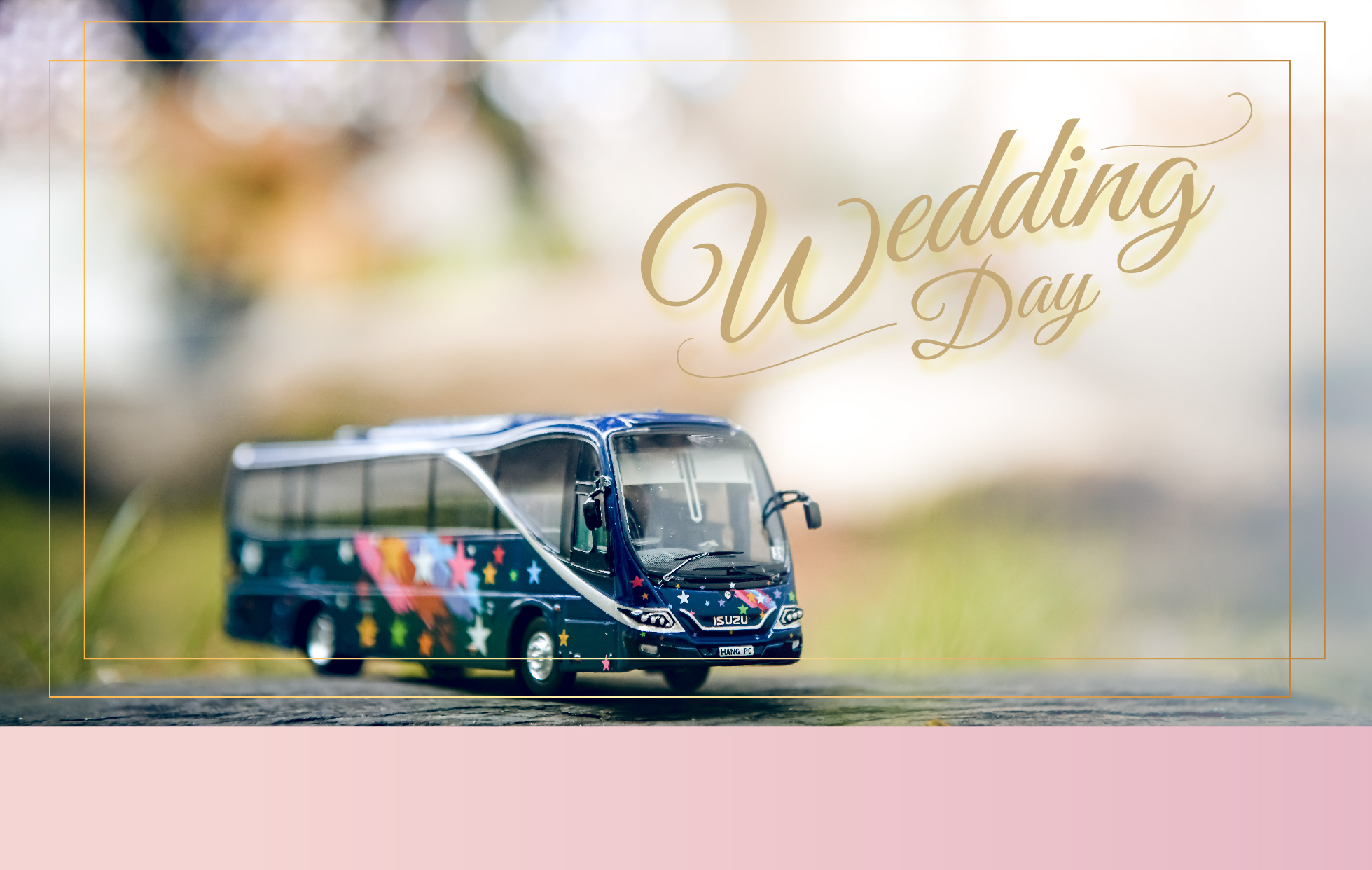 WhatsApp now
Call us now (Inquiry/get a quote):2439 9180
Email (Inquiry):[email protected]
Email (Get a quote):[email protected]
Fax:2439 4323 (Download order form)
Online booking