Since 1986, Hang Po has been one of the non-franchised bus rental companies in Hong Kong. Over the years, we have continued to innovate in order to provide the most comfortable service experience to all passengers.

From the following pictures, we can see that the star coach has a lively appearance compared with the "Red Egg" coach from the past, which is suitable for various occasions such as staff transfer, tour group transfer, hotel and airport transfer, etc.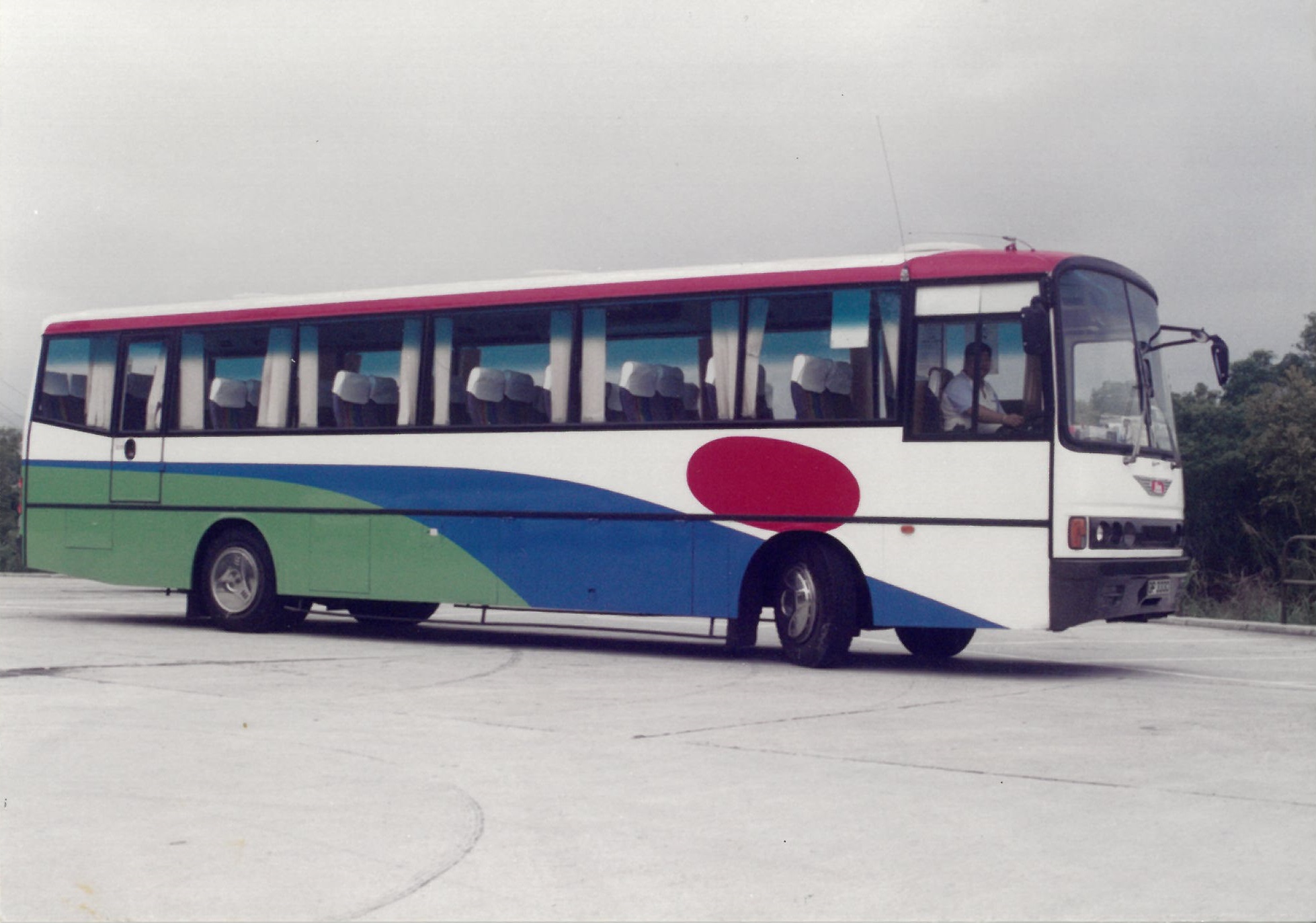 From the outside, it can be seen that the coach design are more modern than ever. In addition to giving the public a better sense of appearance, the coach's equipment has also been upgraded, with some of the side mirrors replaced with electronic side mirrors, known in the industry as the "Mantis Arm", which can help drivers have a wide and clear vision.
The seating configuration inside the coach, in comparison with the two pictures, also shows the proof of the coach industry's continuous innovation, the previous coach seats were made of velvet, the current ones are made of leather seats certified by the European Union, and the backrest design has also been improved to be more ergonomic and suitable for long journeys.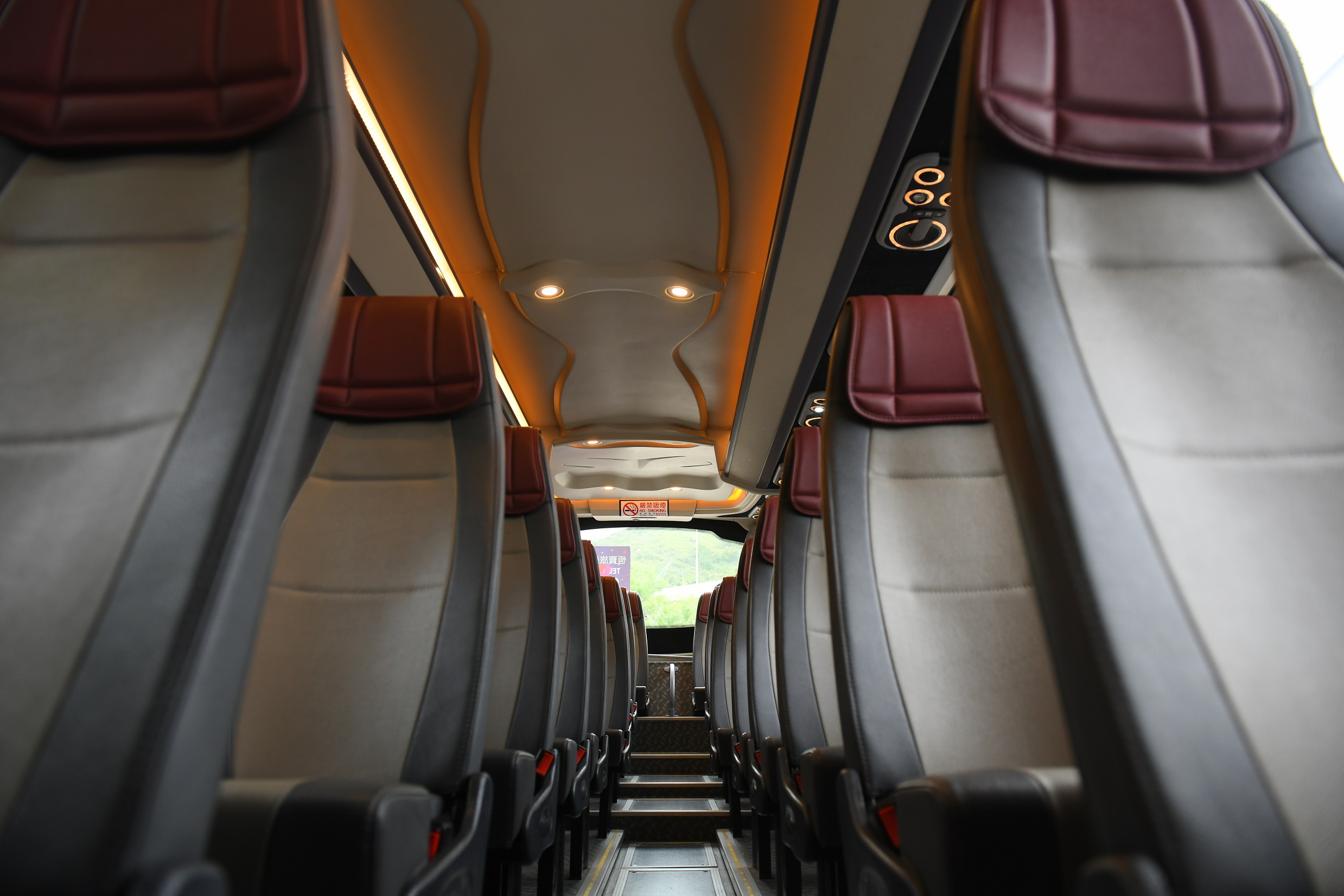 In addition to the improved seats, the ceiling of the coach, including lighting, ventilation, air conditioning, windows, etc., have been replaced with higher specifications. The windows are made of 6mm thick glass for better sound insulation and a quieter interior. LED lighting effects are used to create a high-class atmosphere.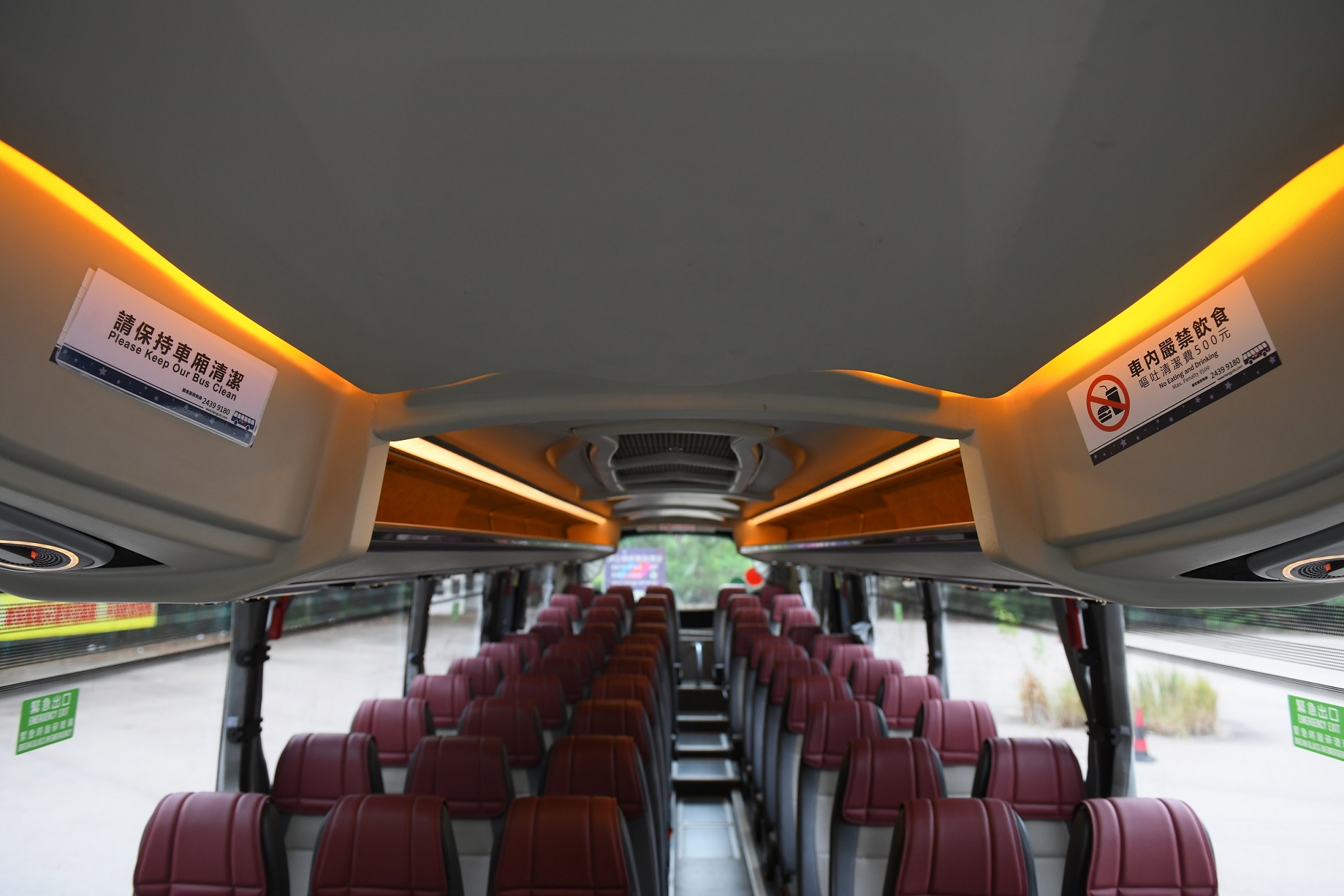 Since the "Red Egg" period, our original goal has remained the same, which is to provide high-quality coach service to the public, and by 2022, the coach has been upgraded to 70 seats.

To reserve a coach, customers can simply enter the date and time of the bus through our online system, and then enter the keyword of the destination, the system will automatically provide the relevant location, saving customers the time to enter. If you need, you can also contact us via WhatsApp, and our professional colleagues will reply to your car rental needs, which is fast and convenient.

If you have any questions, please feel free to ask us.
WhatsApp
Tel: 2439 9180
Fax: 2439 4323
Click here to download the booking form
Click here to read the Frequently Asked Questions