Since the outbreak of the epidemic, we have paid much attention to hygiene and disinfection of our coaches. At the beginning of the fifth wave of the epidemic, we have stepped up our disinfection efforts by arranging nano photocatalytic sanitising spray of our coaches again, so as to effectively eliminate bacteria and viruses in the long run and give passengers a more secure travelling environment.
Nano photocatalytic sanitising spray is an effective large-scale disinfection method. The spray type can effectively deliver germicidal substances to different sizes of gaps, effectively eliminating the contact between bacteria and passengers. Photocatalyst is also a high-tech method, different from other traditional disinfection, it can be attached to the surface of the material for a long time, can form a protective film in the coach compartment, when bacteria and viruses flow through this protective layer, such as seats, armrests, air vents, etc., will automatically decompose into organic matter, greatly improving the car health situation.
According to chemical reports, the protective film formed by photocatalysts can effectively kill coronavirus, scarlet fever, influenza A virus, Legionella, Listeria, Staphylococcus aureus, Salmonella, etc., to protect passenger health on a large scale.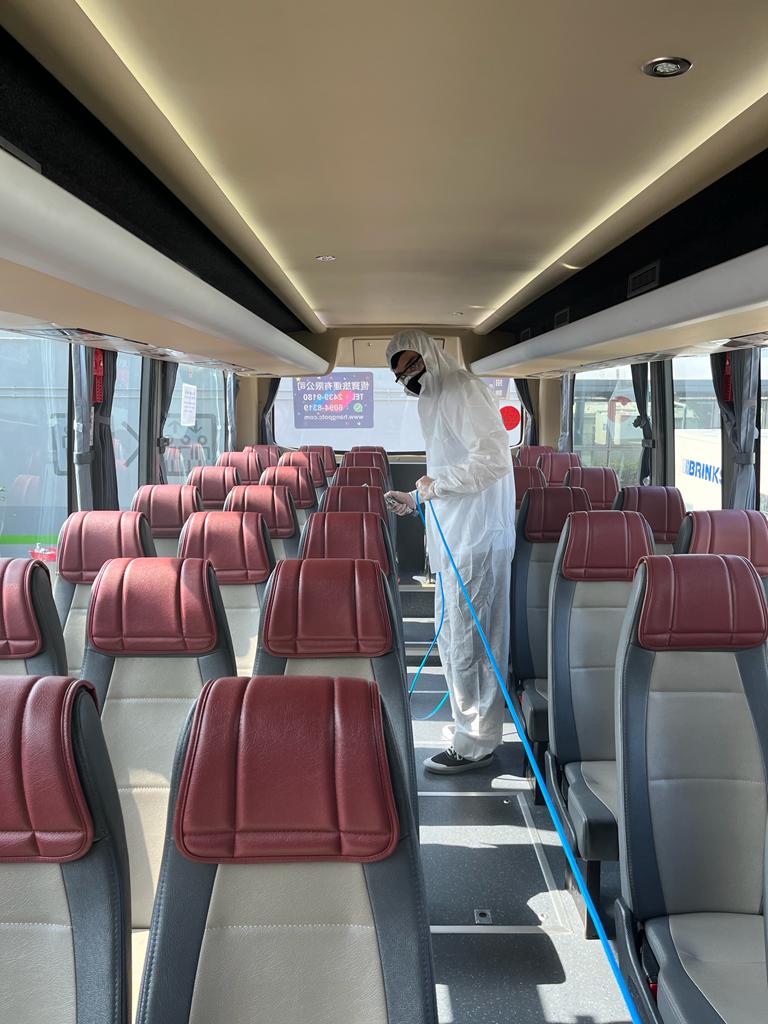 Compared to traditional disinfection, the use of photocatalysts does not leave a residual disinfection odor on the coach, so passengers can enjoy their journey without worry.
In the face of the epidemic, we will continue to do our best to provide the safest and best coach rental service to our customers.