Influenced by the epidemic, most couples now prefer to hold their wedding banquet outdoors to enjoy the green grassland or the endless sea view, to enjoy the wedding in nature, the location is inevitably far away from the city, some couples are inevitably deterred, worried that the location is too far away, making it difficult for guests to arrive.
Well you do not need to worry about it, just rent a coach can easily solve the problem. Arrange point-to-point transfer, invite guests to meet at the same place, at the specified time to arrange for the coach to transport them to the wedding venue. It is convenient for the guests and do not have to worry about how to arrange transportation. For the couple, most of the guests can arrive on time by coach, so they don't have to worry about being late and the wedding process is easier to control.
It is very convenient to rent a coach, guests do not need to design their own itinerary, just tell us the requirements, such as the day, time, location and number of people, our company representative will design the shuttle route and the number of vehicles for you, you do not need to worry about it. In addition to the coach, we also provide the main float and have a variety of limousines for the couple to choose from.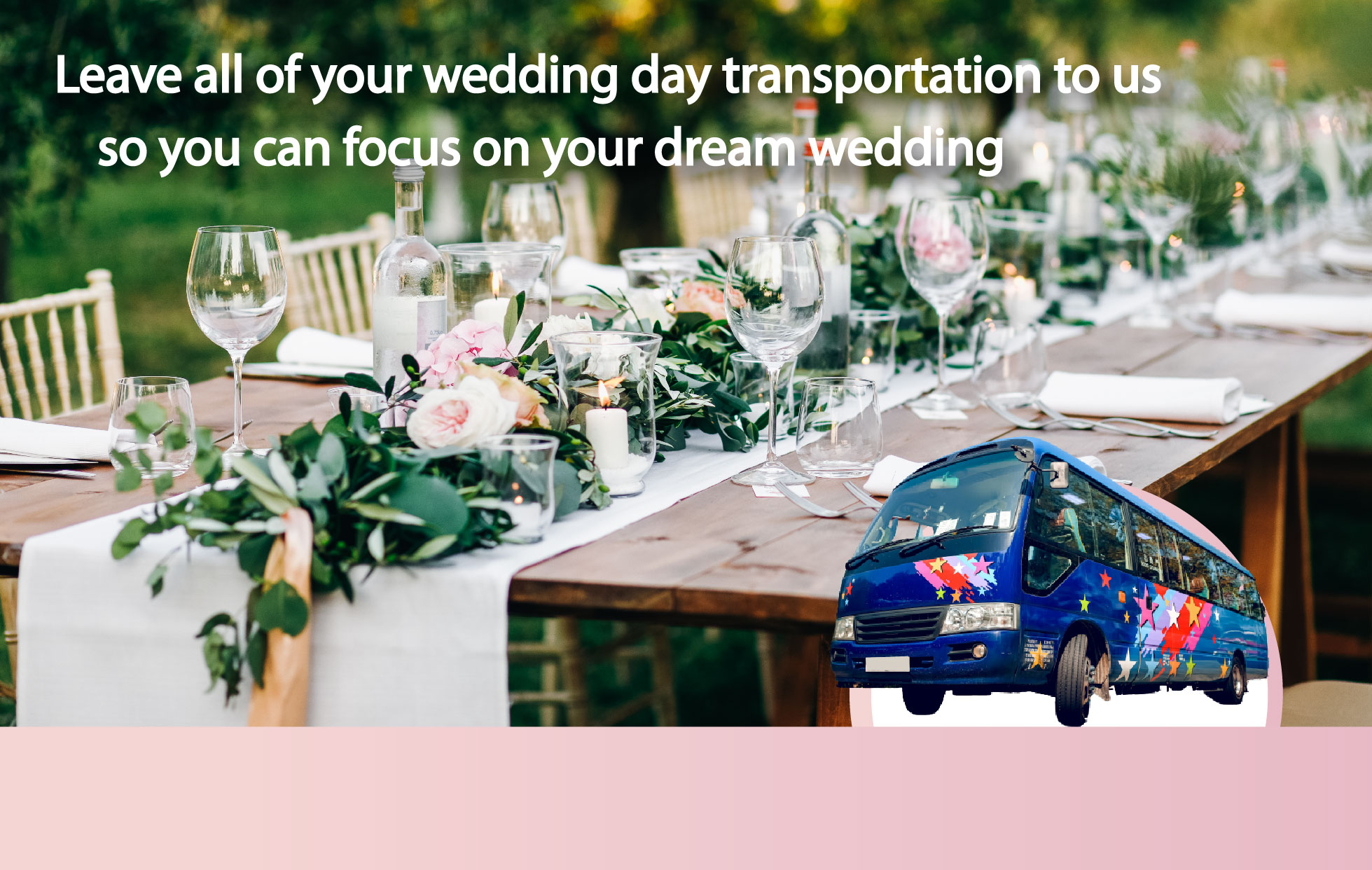 WhatsApp now
Call us now (Inquiry/get a quote):2439 9180
Email (Inquiry):[email protected]
Email (Get a quote):[email protected]
Fax:2439 4323 (Download order form)
Online booking